Welcome!
Our school offers a developmentally based Kindergarten program with a rich variety of experiences and learning activities.  The Kindergarten curriculum provides a strong foundation for the acquisition of all academic skills through hands-on, interactive lessons and activities.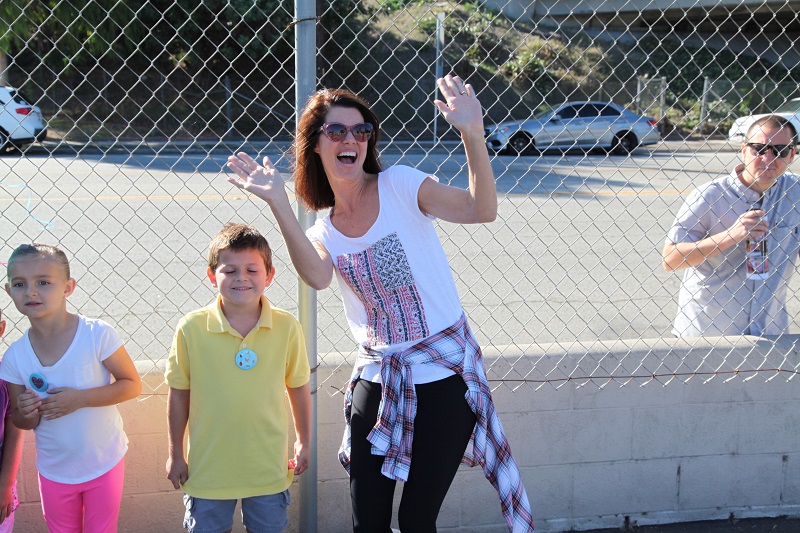 Our Program
Our kindergarten program is designed to meet the needs of individual families, whether you are interested in a half-day or full-day program, or need extended Day Care before and after the regular school day.
A key advantage of having the preschool, kindergarten, and elementary school on the same campus is that the older students value school traditions and take responsibility for helping younger children.
The small school feel enables our students to make and maintain connections with their peers and students in other grades, as well as faculty and staff.
Apply Now
Take a Tour
8:30 am – Noon Full Academic Program
• Emergent literacy incorporating both phonics and literature
• Developing writing skills
• Hands-on/manipulative math
• Social Studies through block play
• Science experimentation
• Art and music activities
• Bible lessons and memorization
• Weekly chapel
Noon – 1:00 pm Lunch & Recess
1:00 pm – 3:00 pm Enrichment Program
• Monday – Social Studies through blockplay
• Tuesday – Physical Education
• Wednesday – Arts / Crafts / Painting / Cooking
• Thursday – Physical Education
• Friday – Music / Computer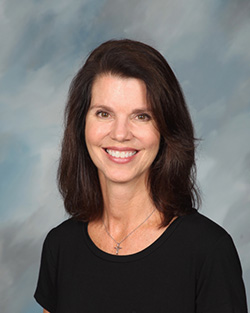 Mrs. Natalie Haner
I am happily married and have two wonderful daughters who attended Los Altos Brethren. I graduated from Cal State Fullerton and have been teaching for 22 years. I'm very active in my church and was once their first hired Children's Ministries Director. I am also a certified Child Life Specialist, completing my internship at Long Beach Memorial Hospital.
I have been teaching at Los Altos Brethren for 16 years. I am thrilled to be a part of the Kindergarten program. This school has been such a blessing for me and my family. I love Jesus and feel extremely privileged to serve Him in a Christian School.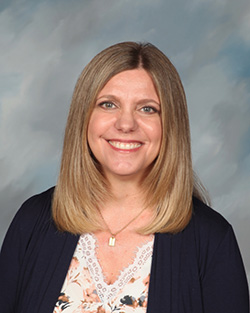 Mrs. Lori Drake
I am beginning my sixth year at Los Altos Brethren, and I am very excited to be teaching alongside with Mrs. Haner in Kindergarten.  In 1990, I graduated from California State University Long Beach.  I have always had a passion for teaching young children.  I am happily married to my husband of 26 years and we have two amazing daughters.
Both of our daughters attended Christian schools, and I feel very honored to be teaching in Christian education.  I am very blessed to be a teacher here at Los Altos Brethren
What Our Families are Saying
I have been a parent at Los Altos Brethren for 10 years now. My oldest was a student here from pre-school through elementary and I currently have my 2 other children enrolled in the elementary school. I cannot sing the praises of this school enough! The teachers and staff are kind and caring and the education they provide is exceptional. Our family has been blessed by this school time and time again!
My children have been at this school for nearly 4 years, beginning with the preschool program and now elementary.  I visited, toured and interviewed at multiple schools before this one, and I've been very pleased with my choice.  Not only is the curriculum great, but I also love their approach and how open they are with parents. I feel like my voice is heard and that they take any concerns and handle them appropriately and swiftly.
When looking for a Pre-School and Kindergarten for our son, we were referred to Los Altos Brethren School. After having met with the director, we were excited to be part of the the school. We were not overly religious at the time (Easter/Christmas parishioners) and were just looking for a good school for our son. They were fantastic!
The teachers and adminstrators were very caring. The curriculum was challenging, yet they worked with each student to make sure that they were keeping pace. Our son ended up staying through 6th grade. He excelled in Public Middle and High School, and upon graduation was invited to attend the Naval Academy in Annapolis. 
Do what you can. Get your son, or daughter into this school. You will not be disappointed!