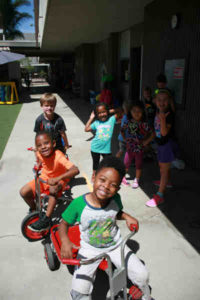 Actually, it was the Preschool that started our whole school program here back in 1972. Through the years we have a long and distinguished history of serving the community and of providing a solid, well-rounded education for children.
Our Mission: To provide a safe, nurturing environment in which children can discover the joy of learning and develop a love for Jesus Christ.
Our faculty and staff are committed to providing children with quality education, based on Biblical principles in a loving and supportive atmosphere. We are dedicated to fostering a strong relationship between home and school.
Our school offers a developmentally based preschool program for three- and four-year-olds. The half-day classroom program can be augmented by daycare between the hours of 7:00 a.m. and 6:00 p.m. two, three, or five days a week.
For more information about the Preschool, go to our Preschool Program page or call (562) 430-6813. Also see our pages for Our Philosophy and Preschool Admissions.